About i-Transport
i-Transport is a specialist, independent transport planning consultancy with offices nationwide. We specialise in providing transport planning advice to the development industry for both private and public-sector clients.
Our Approach
To us, reputation matters. We are incredibly proud to be regarded as one of the leading transport planning consultancies in the country.
We are there to advise our clients every step of the way, from project inception through to the detailed planning application stage and beyond. Our success lies in the strength of relationships we form and the quality of our employees. Relationships are founded on trusted advice and built on sound technical expertise.
At i-Transport we adopt an innovative approach to solving our clients' problems. We combine our comprehensive knowledge of the planning system with specialist transport planning and traffic engineering skills. This approach allows us to deliver intelligent, cost-effective solutions, tailored to each project's individual needs.
We work closely with everyone from land owners to developers, house builders, 'blue chip' companies, pension funds, leisure operators and public-sector bodies. Paying close attention to interdisciplinary considerations enables us to be successful in every field.
Vision & Values
We believe in building long-term relationships with our clients and colleagues that are based upon integrity, skill and a shared direction.
We:
Combine high-quality transport planning and highway design skills with a detailed knowledge of the planning system
Act in a professional and responsible manner
Review and present professional and technical evidence honestly and accurately
Regularly keep our knowledge and skills up to date
Listen carefully
Treat people fairly and with respect
Invest in, train and reward employee at all levels
Are open, clear and honest in all our communications
Have regard to the impact of our business decisions on future generations
Support the wider communities that we sit alongside through placements and our charitable giving
The Partners and employees at i-Transport are committed to supporting the wider communities that we sit alongside.
Charitable Giving
We are committed to supporting the wider communities that we sit alongside. We are proud of the tremendous efforts of our employees to support local communities.
Over the last year we have:
Continued our Payroll Giving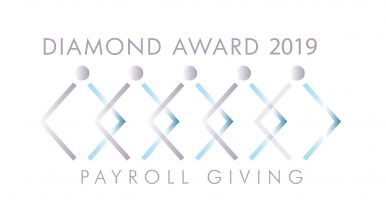 Through the 'Give as You Earn' scheme, all employees and Partners at i-Transport make a monthly donation to support a selection of chosen charities through the Charities Trust. In 2019 we are proud to have achieved the "Diamond Quality Mark Award" for commitment to payroll giving.  We will again be entering the category for "The most successful sustained scheme" at the National Payroll Giving Excellence Awards as we have been donating to charity since the company was formed.
Organised a series of Charity Days
Each year we 'down tools' and spend a day supporting our local communities. During 2021 we:
Assisted Wood Street Mission in their Christmas Appeal to provide toys and gifts to local families in Manchester.
Participated in Fundraising Events
Throughout the year we have participated in a number of activities including:
The Basingstoke Moonlight Walk, raising funds for St Michael's Hospice in Basingstoke; and
The Great South Run, raising funds for Evelina London Children's Hospital.
Made Christmas Donations
Rather than sending Christmas cards, i-Transport makes annual donations to local charities nominated by our employees. In 2021 we supported:
i-Transport has also made a number of donations to clients and professional colleagues to support their causes and communities.
Our aim is to provide high quality advice to solve our clients' problems.