Site: Leeds Skelton Lake Services
Client: Extra MSA Group
Project: New Concept Motorway Service Area at M1 Junction 45
Key Inputs:
The delivery of a new concept Motorway Service Area (MSA) at M1 Junction 45 represents a £50 million investment by Extra MSA Group. Once operational, the new MSA will employ c.300 full time equivalent staff working across a range of shift patterns for multiple tenant occupiers
Our work on the project, which was granted outline planning consent in December 2016, involved:

Input into sequential site selection testing
An assessment of 'need' in accordance with DfT Circular 02/2013
Detailed analysis of anticipated turn-in rates from M1 and the traffic impacts of the proposed development on the Strategic Road Network and the local highway network across a number of alternative scenarios
Agreement of impacts and mitigation with Highways England and Leeds City Council
Feasibility design of the proposed site access arrangements and internal site access roundabout
Subsequent input to the detailed design process including negotiation with Highways England and Leeds City Council in respect of S38, S247 and S278 Agreements
Input into the internal site layout feasibility design, including calculating appropriate provision for parking associated with various vehicle categories
Preparation of a Travel Plan for the site, informed by detailed pre-submission discussion with the West Yorkshire Combined Authority and LCC Travelwise, incorporating proposals for a bespoke 'demand responsive' staff shuttle bus and the future roll-out of electriv vehicle charging facilities
Preparation of a detailed Environmental Statement chapter in accordance with the IEMA guidelines
Attendance at public consultation events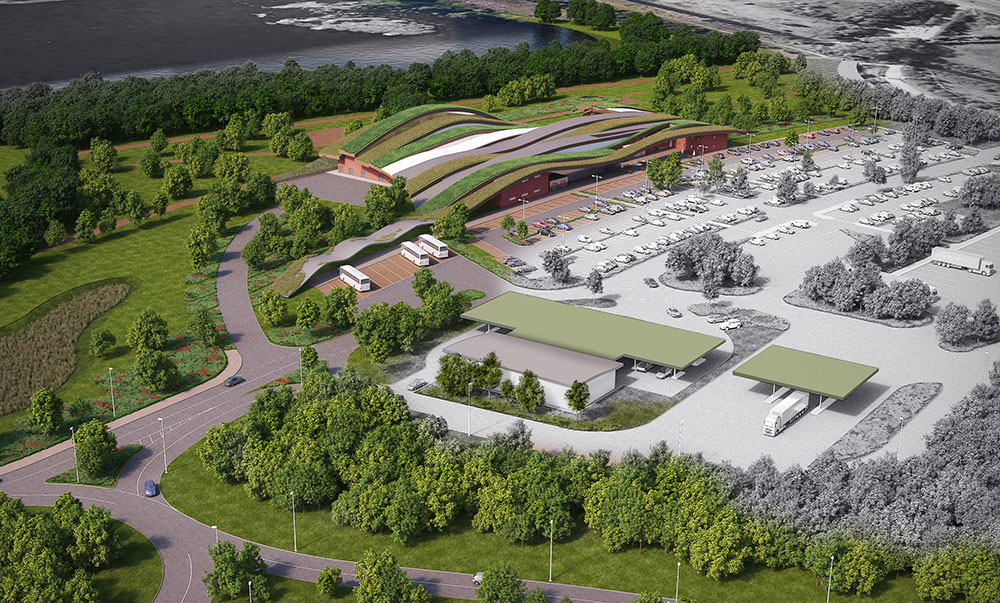 Site: Hulton Park
Client: Peel Holdings
Project: Championship Golf Resort and Residential Development

Peel proposes to restore and regenerate Hulton Park, located at Westhoughton near Bolton, to create a championship golf course capable of holding the largest golf tournaments and events including the 2026 Ryder Cup.  The proposals also include c. 1,000 residential dwellings.
Key Inputs:
Development of link road concept to mitigate the impacts of generated traffic. Modelling of the road to demonstrate that the mitigation delivers significant benefits in terms of reduced congestion
Preparation of a comprehensive Transport Assessment demonstrating that access can be delivered, the site is accessible and sustainable and off-site traffic impacts are not severe
Production of Golf Resort and Residential Travel Plans
Production of an Interim Event and Travel Management Plan, focussed on demonstrating how 70,000 spectators and 7,000 staff/volunteers can access the golf course
Liaison with the local and strategic highway authorities to resolve all transportation issues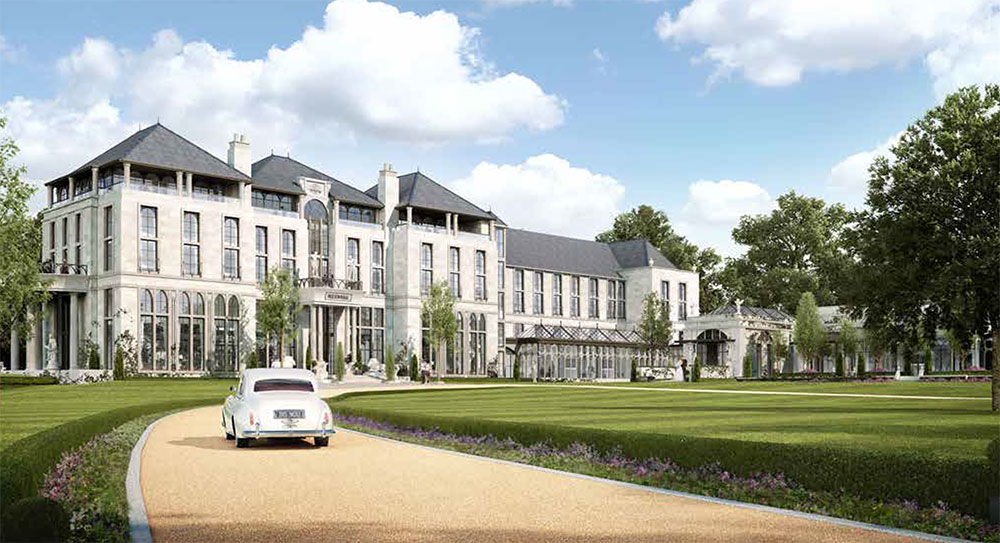 Sites: Stonehenge and Runnymede
Client: English Heritage
Projects:
Stonehenge Visitor Enhancement Programme – support application for enhancement to the car park, coach provision, and overall visitor experience due to increased popularity of the site on opening of visitor centre.
Runnymede – Enhancements to the setting of the site as part of the 800th anniversary of the signing of the Magna Carta.

Key Inputs:
Production of documents to support a temporary planning application at Stonehenge for enable remedial works to be implemented at short notice relating to the overflow car park
Preliminary designs and testing of Stonehenge coach park and turning facilities to meet anticipated growth in demand
Input to documents for permanent application for growth in car park to meet peak season demand at Stonehenge
Preliminary highway designs for enhancing the public realm at the Runnymede, including improved and new pedestrian crossing facilities and a speed reduction strategy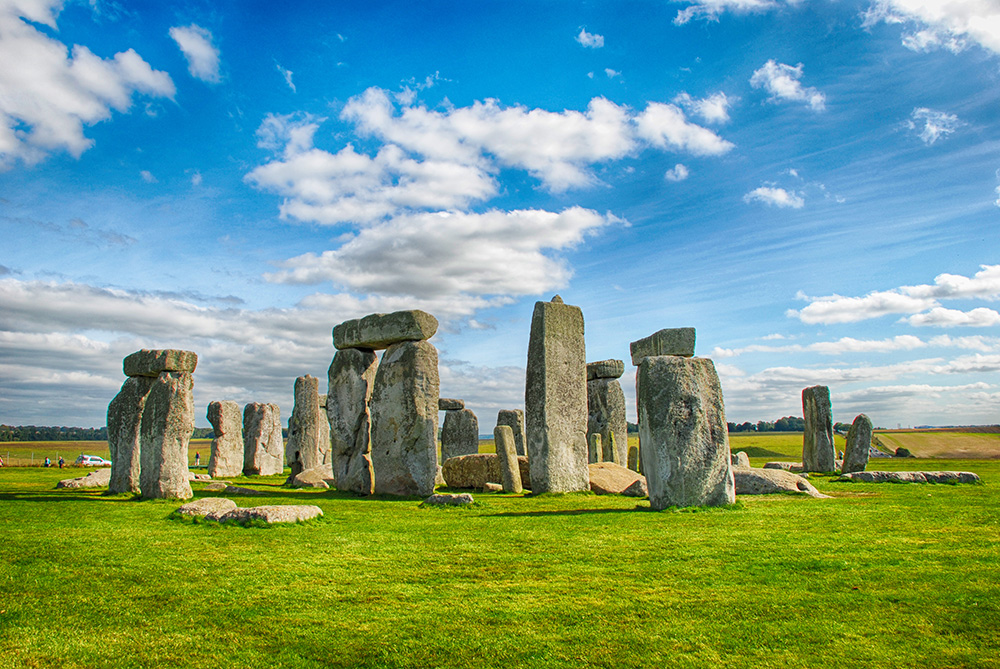 Site: North Farm Winery, West Sussex
Client: Wiston Estate
Project: Tourism Development Feasibility Study
Key Inputs:
A review of the existing access arrangements and development of a future strategy to provide safe and suitable access from the A24
The production of a Feasibility Study to help inform the quantum of development that could be accommodated on the site in highway and transport terms
Input into the site layout, to ensure that its suitable to wide range of different vehicles that would be accommodated by the mixture of uses
Vehicle tracking exercises to assess suitability of the site to accommodate large HGVs and to design the internal road and car parking layout
Ben Howard–Project Partner
"The Feasibility Study has helped to unlock the development potential of the site, aiding the Wiston Estate in their intention to redevelop the winery to provide a lasting legacy in the SouthdownsNational Park for visitors to enjoy for years to come"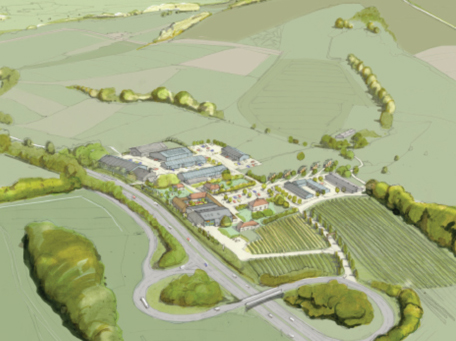 Site: Unit H, Flip Out, Glenmore Business Park, Chichester
Client: Flip Out Trampoline Arenas
Project: Variation of conditions application to provide 2,096sqm of Sui Generis use for a Flip Out indoor trampoline activity centre replacing the previously consented use of 2,101sqm of B8 Employment.
Key Inputs:
Bespoke first principles trip generation assessment of the proposal using footfall data, staff numbers and likely modal splits
Review of parking accumulation of the proposal, taking into account the unique operation and trip generation of the site
Liaison with Highways England and West Sussex County Council clarifying the assessment approach
Review and assessment of the proposed site layout, demonstrating safe and suitable access for service and emergency vehicles
Production of a Framework Travel Plan