Site: Razor's Farm, Basingstoke
Client: Croudace Strategic Limited
Project: 425 new homes
Key Inputs:
Transport Assessment, Travel Plan and preliminary design for the site access arrangements
Resolution of transport issues resulting in no objection from the local highway authority, Hampshire County Council.
Preparing a proof of evidence dealing with the Basingstoke and Deane Borough Council's reason for refusal relating to the development supposedly resulting in unsustainable development due to there being inadequate access to options for travel by public transport and due to there being inadequate local community facilities and local services resulting in a scheme that will predominantly encourage the use of the private car without giving people a real choice about how they travel
Preparation for and attendance at the Inquiry as a transport expert witness
The appeal was allowed and a full award of costs were awarded against the Borough Council
Paul Griffiths – Inspector
"… the appellant has gone to great lengths, in my view, to research and design a bus route that clearly stands a very good chance of prevailing in the longer term. That would provide a reasonable alternative for those who might not want to walk or cycle. Other incentives would be provided through the Travel Plan."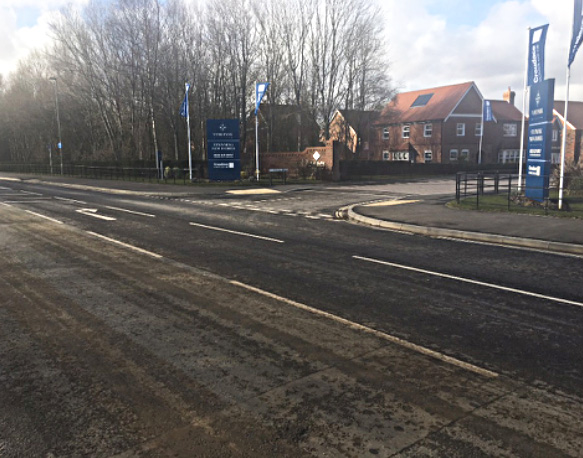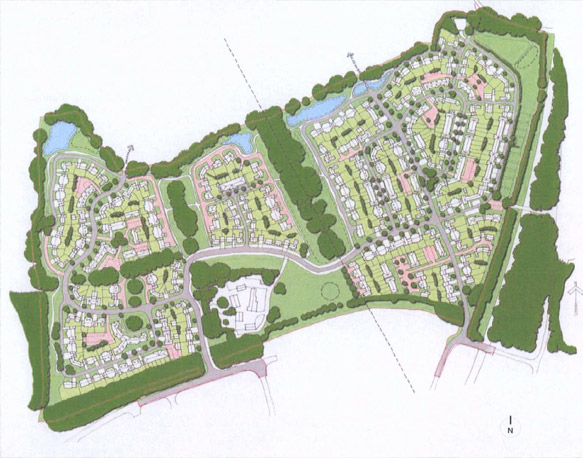 Site: Quarry Farm, Hartlepool
Client: Cecil M Yuill Ltd
Project: Development of up to 300 dwellings – planning appeal against first phase of 81 dwellings.
Key Inputs:
Preparation of Transport Assessment and Travel Plan to support a planning application for Phase 1 of the wider Quarry Farm development proposals. The planning application was refused on two grounds, including potential highway safety impacts upon the nearby A19, part of the Strategic Road Network (SRN)
Highways evidence was prepared and presented at the planning appeal, demonstrating that the impacts of the proposed dwellings would not have a significant impact upon the safety of the nearby SRN junctions
Highways evidence included detailed analysis of the road safety impacts including appraisal of accident rate forecasts and historic accident clusters along the SRN
The appeal was allowed and the additional cost of highway works agreed to no longer be a requirement was redirected towards affordable housing provision
Transport advice has also been given in respect of a second phase of development on the site for up to 220 dwellings. Inputs have included extensive negotiation regarding the funding and delivery of short term mitigation proposals for the SRN, to enable the release of development in advance of a major grade-separated junction and associated bypass scheme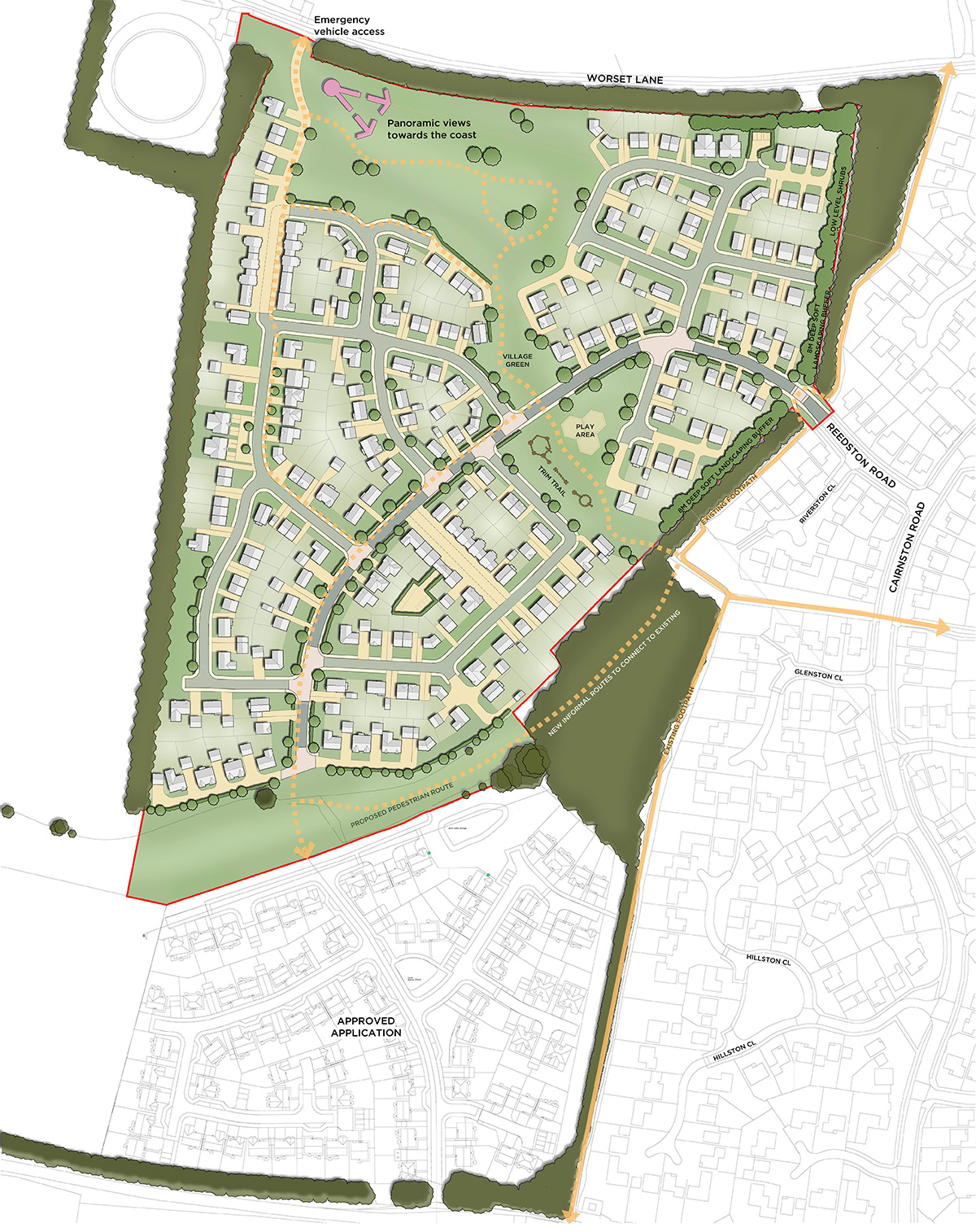 Source: Cecil M Yuill Ltd and WYG
Site: East Ardsley, Leeds
Client: Barratt & David Wilson Homes
Project: Development of 299 dwellings plus land reserved for a primary school, together with associated open space, landscaping and access arrangements.
Key Inputs:
Preparation of Transport Assessment, Travel Plan and associated preliminary access design to support a planning application for c.300 dwellings plus a primary school. A package of local transport measures was proposed to off-set the impacts of the development traffic
Highways evidence was prepared and presented at the successful planning appeal, demonstrating that future residents of the site would be able to access a range of key facilities and services by sustainable modes and the impacts of the additional traffic generated by the scheme would not have a severe impact upon the surrounding network
The highways evidence included detailed analysis of the impacts of nearby congested signal-controlled junctions and an appraisal of school travel patterns taking account of the internalisation of trips within the site and modal split forecasts for the remaining catchment area
Inspector's Report:

"A significant existing delay would be made slightly worse. The intention in the Framework was to set the bar for refusal very high. Indeed, paragraph 32 requires any impact to be severe to justify a refusal on transport grounds. I do not consider that the impact in this case could be considered severe."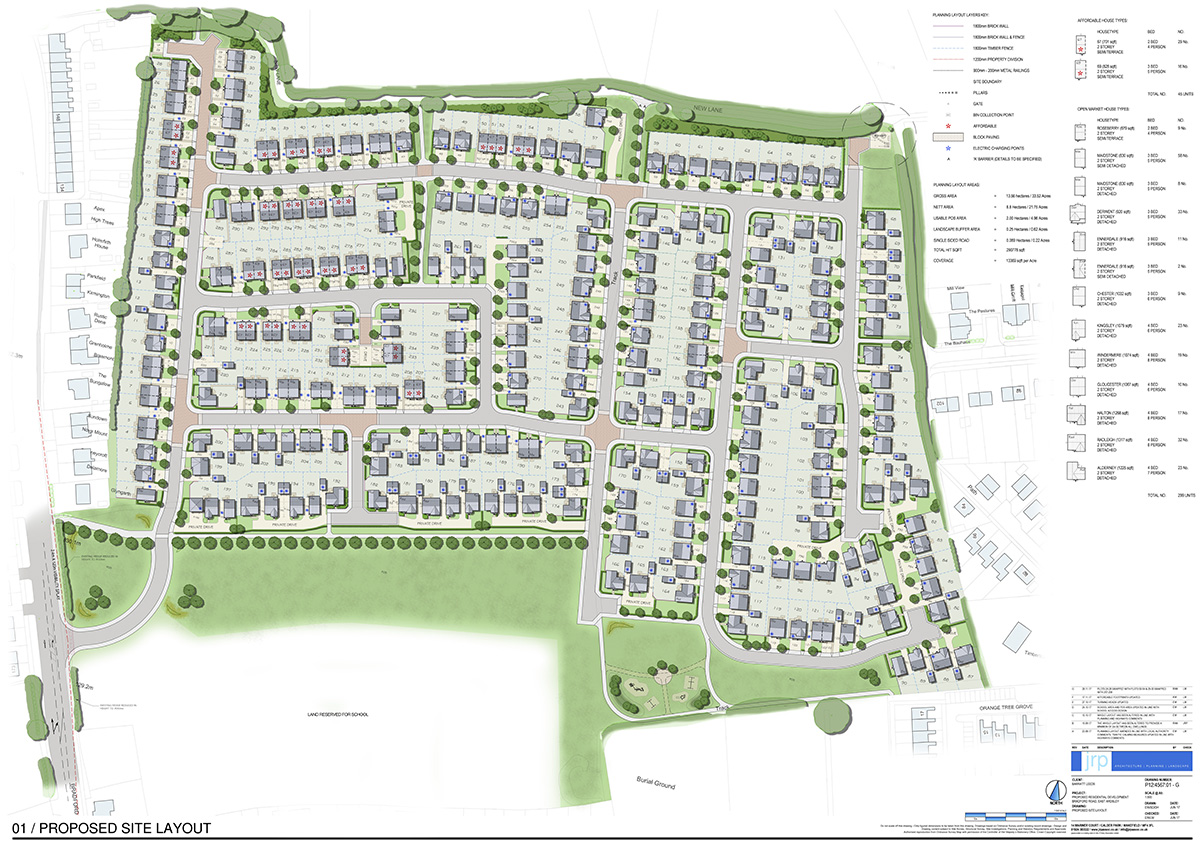 Source: Barratt & David Wilson Homes
Site: Equity Point Hotel, Westminster
Client: Equity Point
Project: Expert Witness for Planning Enforcement Appeal Inquiry
Key Inputs:
Expert Witness to support the Enforcement Appeal launched by Westminster City Council regarding use of the hotel premises at Westbourne Terrace
Work included studying the servicing arrangements for local hotels for comparison and surveying the mode share of arrivals
Appeal upheld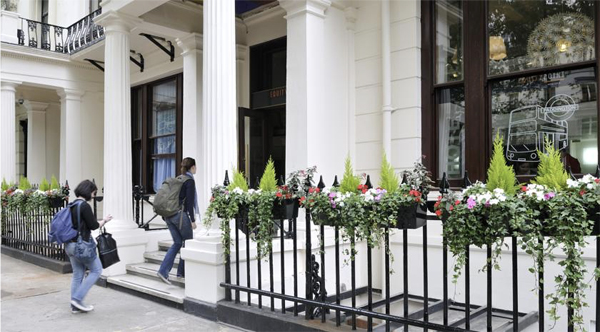 Site: Kennel Farm, Basingstoke
Client: Wates Developments
Project: 310 new homes
Key Inputs:
Transport Assessment, Travel Plan and preliminary design for a signal controlled access from the A30
Resolution of issues with Hampshire County Council
Preparing a proof of evidence dealing with Basingstoke and Deane's reason for refusal relating to pedestrian/cyclist provision, as well as wider access and traffic impact points raised by third parties
Preparation for and attendance at the Inquiry as a transport expert witness
The appeal was allowed and costs were awarded against the Council
Jonathan G King – Inspector
"When considered in combination with the other effects of the development, the residual cumulative impacts cannot be regarded as so severe as to refuse permission on transport grounds."