Site: Wembley Park
Client: Quintain
Project: Recast masterplan comprising 5,500 new homes along with significant mixed use development including hotels, restaurants, offices, leisure uses, theatre and the London Designer Outlet retail facility comprising 6m sqft of space.
Key Inputs:
Development of a comprehensive all modes transport strategy comprising overground rail, underground, bus, pedestrian and cycle and road networks
Extensive liaison and negotiation with key stakeholders including Brent Council, Transport for London, Wembley Stadium and London Buses to agree the transport strategy
Preparation of innovative movement strategies to demonstrate how the development can operate in conjunction with major events at the National Stadium, including particularly pedestrian demands. This was successfully achieved
Agreement of reduced parking provision and car-free dwellings along with electric vehicle charging infrastructure
Development of a number of multi-storey car park designs to accommodate car-borne travel demands to the town centre, in line with key standards and guidance
Redesigned National Stadium parking for 458 coaches and 1200 cars.
Presentation to the planning committee.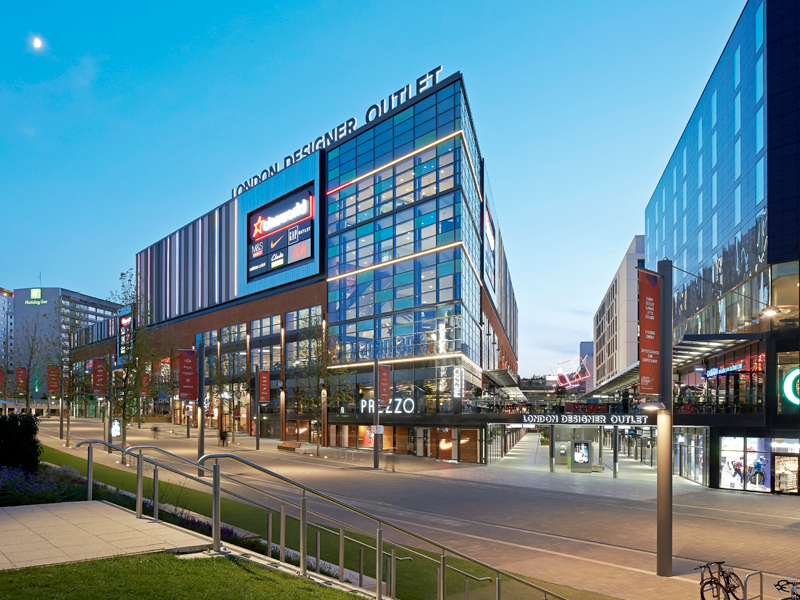 Source: Leslie Jones Architects
Site: ROF Featherstone, Staffordshire
Client: St Francis Group / Peveril Securities
Project: Redevelopment of former munitions factory for c.1.7m sq ft of employment uses.
Key Inputs:
Analysis of the capacity of the existing highway network to accommodate additional traffic, including HGVs
Feasibility design of a potential link road providing significantly enhanced highways access from the motorway network
Derivation of bespoke trip generation estimates for light vehicles and HGVs
Supporting the proposed site allocation at the South Staffordshire Site Allocations EiP